Meet Our Board of Directors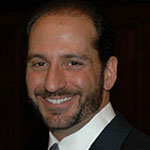 Dr. Lawrence Caplin, DMD CCHP /
Founder
---
CF Charities was founded by Dr. Lawrence Caplin, DMD CCHP. In 1990, Dr. Caplin launched a health care delivery company to provide on-location dentistry services for correctional facilities, detention centers, and juvenile centers. Since then, the company has expanded into full healthcare services to the U.S. Military, dental and health care services for school-based programs.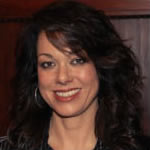 Kelli-Ann Caplin /
Vice President of the Board
---
Kelli-Ann Caplin, Vice President of the Board, was born in New York and relocated to Philadelphia in 1984 where she earned a Bachelor of the Arts in Criminal Justice from Temple University. She went on to receive a Masters Degree in Criminal Justice and has worked in the field all of her adult life.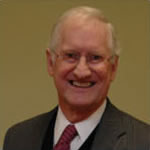 Chester Douglass, DMD,
MPH, PhD
---
Dr. Douglass received his DMD from Temple University in 1965 and a PhD from University of Michigan, School of Public Health, in 1971. He has published over 140 papers in referred journals covering a variety of topics in health policy, oral epidemiology, and dental public health, in which he is a boarded specialist.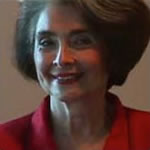 Lois K. Cohen, PhD

–
---
Philadelphia-born and educated at the Philadelphia High School for Girls (1956) and the University of Pennsylvania (1960), Dr. Lois Cohen earned her M.S. (1961) and Ph.D in sociology at Purdue University (1963).
Isabel Rambob, DDS

–
---
Isabel Rambob, DDS, received her doctor of dental surgery degree from the State University of Feira de Santana, Brazil in 1997. Currently, Rambob is an assistant professor at University of Maryland School of Dentistry in the Department of General Dentistry. She also is a guest lecturer at New York University College of Dentistry and Howard University College of Dentistry.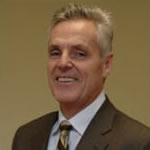 William Baccaglini Jr.

–
---
William Baccaglini, Jr. is the Executive Director of The New York Foundling a $90 million social service organization with approximately 1,300 employees serving over 13,000 people in all five boroughs, Rockland and Westchester Counties and Puerto Rico.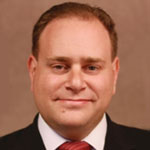 George Wolfe
–
---
George Wolfe is President and CEO of DMG-America. DMG America has been manufacturing and distributing restorative dental materials for almost 30 years. The company has a great history of bringing innovative, first-of-their-kind products to the market, and George has passion to connect youth to career-pathways within the dental and health sciences industry.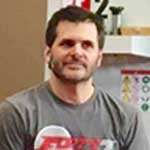 Garrett Kletjian
–
---
Garrett Kletjian is from the southern coastal of Massachusetts. Garrett has dreamed big and followed his passion for motorsports, specifically auto racing, and currently owns and operates the professional race team Forty7 Motorsports . After driving race cars for over 25 years, on the amateur and profession levels, Garrett now enjoys the challenge of developing people, especially young drivers with the talent necessary to compete and win in the sport of professional racing.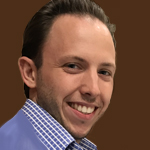 Dan Sperling
---
Dan Sperling, a native New Yorker with a BA from Fordham University ('12) operates PHAWoodworks, a high-end NYC based millwork company and focuses on real estate development in the NYC market. Alongside Alan Wilzig, Dan co-founded an annual super car-centric charity event at Wilzig Racing Manor (WRM Gives) has raised >$350,000 to date. He also sits on the board of the Centurion Foundation, a law enforcement support organization.
Dan has been immersed in car culture as a boy, having joined NASA Racing on his 16th birthday. He continued onwards to intern for his friend's American Le Mans support series race team from 2010-2012 during college, while racing on his own accord and coaching friends. When not on 4 wheels, Dan will jump on 2 to ride on a KTM.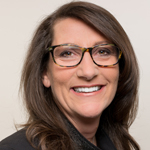 Susannah Feminella
---
Susannah Feminella was born in Surrey, England and earned a BA (Hons) in Business Studies from Manchester University. Her career in software training and also the staffing industry spans across three decades. Susannah's career has taken her from the UK, to Australia, and finally the USA, where she settled in 1996. She now enjoys applying her local, regional, and national corporate experience to platforms that grow and develop the next generation.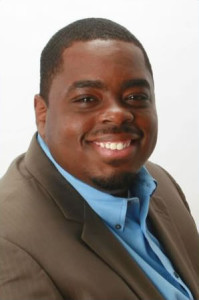 John Suggs, MBA
Executive Director
John has focused much of his time and ambition toward serving underserved communities and youth across the country. As a product of Philadelphia, PA and an alum of the nationally recognized "Say Yes to Education" program, John has dedicated his life's work to empowering people to win in every area of life. Today, John serves as Executive Director of CF Charities, Inc.
To date, his travels have afforded him the opportunity to help equip urban school districts, host national youth summits, raise money for special causes, lead initiatives for the YMCA, Boys & Girls Club, Big Brothers Big Sisters, and America SCORES – even testifying before State legislators on preserving youth development appropriations for kids throughout Missouri. With a passion to communicate, John has also worked with Clear Channel Entertainment and landed a premiere position with the NBA's Philadelphia 76ers.
He was featured alongside of John Legend, Bernard Hopkins and Kirk Franklin in "Holla Back…But Listen First," a motivational book for African-American young men written by award-winning author Mister Mann Frisby and recognized by the St. Louis Sentinel Newspaper and the City of St. Louis as the 2008 recipient of the distinguished "Yes I Can" award.
John has also hosted a variety of outreach efforts for families and students ranging from holiday drives, teen programs and anti-violence summits in the City of Philadelphia. John holds his Bachelors degree in Communication and Marketing from Eastern University in Philadelphia, PA, and a Masters in Business Administration from Webster University, in St. Louis, MO.