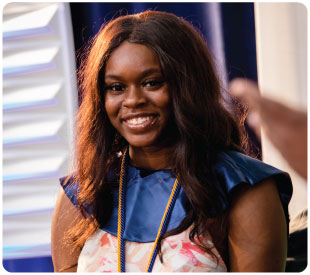 CF CHARITIES IN ACTION
CF Charities works collaboratively with schools and institutional partners to support underserved students who are connected to a Health and STEM career or enrichment program, which combines qualified teachers, blended learning opportunities and accredited curriculum as a formula for achievement.
Through a support model, our various programs promote student success through career exploration, postsecondary readiness, mentoring, and after-school programs.
In addition, CF Charities awards eligible students (i.e. good grades, regular school attendance, positive behavior and personal drive) with scholarships that help offset the costs of college tuition and other educational opportunities.